Some Thoughts of the Class and Creating Gifs
When I first entered this class I thought it was going to be hard. I thought it was going to be hard because I was never good with computers. However, when the professor started talking more about the class and explaining the program step by step I started to understand it a little more. I felt better when he gave an intro to the class and when he shared his own experiences as a student.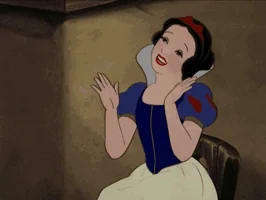 When he showed us a couple of websites to create our own gifs I started having many great ideas. I started thinking of music videos and bloggers, who would make a good gif. The first gif I created was from Lana del Ray's song Young and beautiful.I really loved creating it. It took me like 10 minutes to choose a section of the video and to shorten it. The next gif I created was of a makeup video. The makeup video blogger is Nikkie. She has a youtube channel called Nikkie tutorials, where she does reviews of beauty products.
Favorite Makeup Products 
My favorite makeup products if you are in a budget are Elf Cosmetics, NYX, Covergirl, L'Oreal Paris, Revlon and  Wet & Wild. My favorite, but more expensive makeup products are Marc Jacobs, Fenty Beauty, Too Faced, Make Up Forever, Lancome, Dior and Tarte. Their foundation are very fabulous depending on your skin. I sugest you go to sephora so they can choose the best foundation products for your skin type. However this is the Sephora website where you can look at some make up products.